==Ingredients==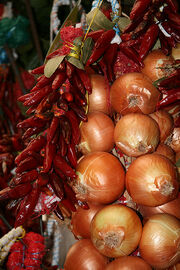 Asparagus spears (trim bottoms)
Olive oil
Grains of Paradise
Fleur de Sel (or other sea salt)
Instructions
Edit
Line a baking pan with foil. Arrange asparagus in a single layer on the pan. Drizzle olive oil on asparagus, then sprinkle with Fleur de Sel and ground Grains of Paradise. Broil for 3-4 minutes. Serve warm or chilled.

Ad blocker interference detected!
Wikia is a free-to-use site that makes money from advertising. We have a modified experience for viewers using ad blockers

Wikia is not accessible if you've made further modifications. Remove the custom ad blocker rule(s) and the page will load as expected.