Cholula hot sauce is a brand of chili-based hot sauce, manufactured in Chapala, Jalisco, Mexico, and licensed by Tequila Cuervo La Rojeña. The product is packaged with an iconic round wooden cap in various colors.
Four varieties of Cholula are widely marketed in North America as of June 2010, including Original, Chipotle, Chili Garlic and Chili Lime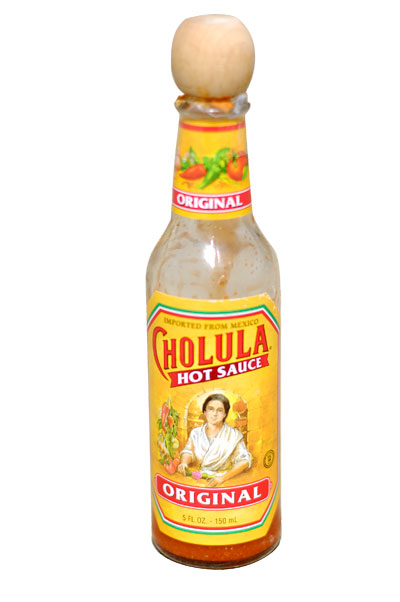 Ad blocker interference detected!
Wikia is a free-to-use site that makes money from advertising. We have a modified experience for viewers using ad blockers

Wikia is not accessible if you've made further modifications. Remove the custom ad blocker rule(s) and the page will load as expected.